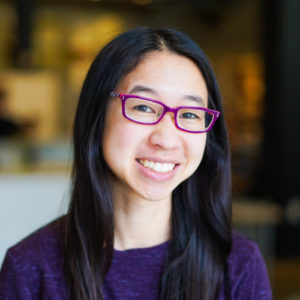 "Ada's coaching has been truly life-changing, personally and professionally. It has been the single biggest impact on my growth as a founder and CEO, and by extension the progress of our company. 
As a first time founder and manager, I was struggling to find mentorship to keep pace with the needs of our company as we grew. As a founder herself, Ada was able to understand from personal experience many of the challenges we faced. She's exceptionally good at delivering a blend of no nonsense coaching and tactical advice, for people who want to learn from someone who has been in the trenches themselves.
Thanks to Ada, for the first time I have a model of leadership that feels truly authentic to me, one that has supercharged my abilities to be the best CEO I can be. The values she has helped me define for myself have become a north star for the rest of my life."
AMELIA LIN, FOUNDER & CEO, HONEYCOMB
---
"I have grown as a person and manager because of working with Ada. Her years as an operator allow her to both coach and offer applicable insight. This combination, coupled with her superpower of quickly distilling information and understanding context, helped me navigate complex situations.
For example, our company went through a layoff and my conversations with her gave me the confidence to keep my team focused and assured. I recommend anyone searching for a coach to talk with Ada."
ERIC PELNIK, FOUNDING TEAM, COMMONSTOCK