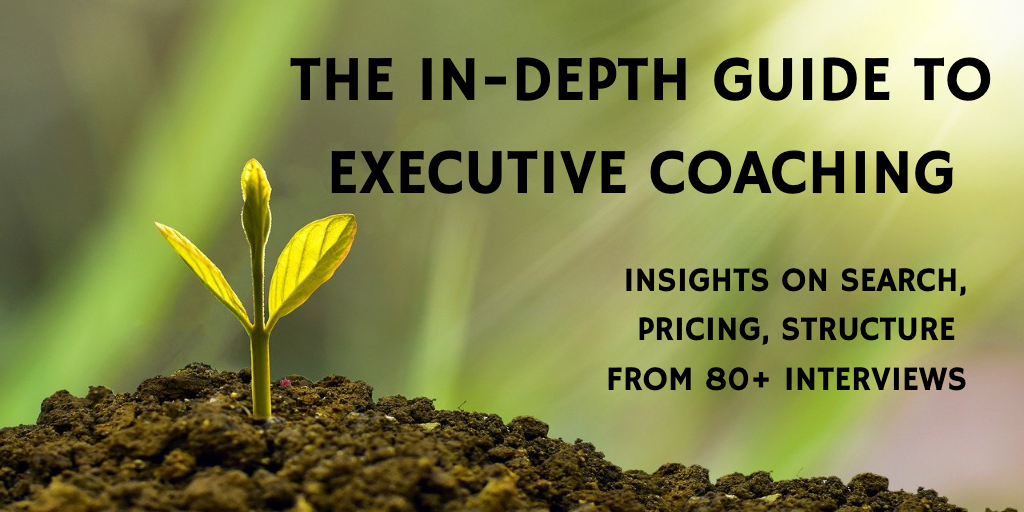 I'm excited to share what I've learned from 80+ conversations to map the executive coaching industry:
How are executives finding their executive coach?
What areas is coaching effective for and how are people leveraging it?
How much do executive coaches typically charge, and what's the structure?
How do you maximize the value from your coaching relationship?
I was curious about these questions, too, in the course of answering these I collected interviews across 13 coaches, 17 founders and executives (Director/VP/GM+) who have engaged coaches, and 50+ prospective coachees.